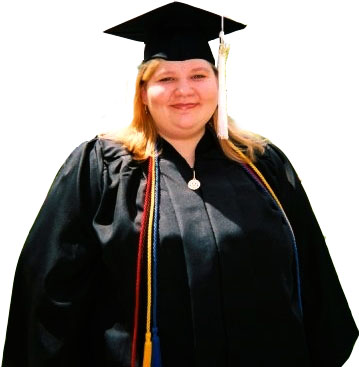 Coming Soon - Click to hear Heidi's Story
"I'm a single parent with low or no income, and I receive cash assistance, food assistance, and/or Medicaid. Can I really afford college?
The simple answer is: Yes, you can. The difficult answer is you may have to make some sacrifices and will certainly need to lay out a budget. The benefits from a college education will include a higher-paying job, which produces self-sufficiency and can eliminate the need for public assistance. People with a college education make an average of one million dollars more in a life-time than those without a degree. To afford my education, I used financial aid, which consisted of scholarships, grants, and loans, along with my income from my part-time campus job. I was also able to keep my food and medical assistance. After my tuition, supplies, and books were paid for, I was able to budget out my semester so my rent, utilities, and other financial obligations were paid for, many of them in advance. Don't let financial concerns deter you from higher education. I did it and so can you!"